If you are looking for an FM broadcast transmitter in New Zealand, you've come to the right place.
Southern Broadcast has years of experience providing broadcast solutions to Kiwi broadcasters – whether that be transmitters, antennas, audio processors or studio equipment. We have manufacturer-authorised repair facilities, stock of spare parts and many years of industry experience to call on. If you are looking to start or grow your station, give us a call for some free advice.
Southern Broadcast is BW Broadcast's New Zealand distributor – an industry respected manufacturer of high performance FM transmitters. BW Broadcast's latest V2 transmitter range has been presented industry awards for high quality, advanced features and value for money. There's a model from all stations, LPFMs will be happy to see a 5W model certified by the ministry, and models up to 2.5kW transmitter take care of higher power sites.


The BW Broadcast TX1500 V2 offers 1500W in a compact 2U package with multiband audio processing built-in.
 BW Broadcast's V2 range has a modular design philosophy meaning the transmitter range shares many of the same parts. This brings the benefit that every model in the range comes packed with the same long list of features including:
Excellent Sound Quality
All V2 transmitters have multi-band DSPX audio processing built in ensuring stations without a dedicated processor sound great, right out of the box. This feature alone saves thousands of dollars for new stations. Those who already have external processing benefit from BW Broadcast's unique dual-loop virtual VFO exciter and field proven ultra-low distortion modulator integrated into a great performing, highly stable FM transmission system.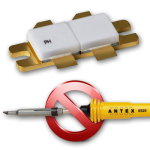 Simplified Maintenance
Gold Clamp transistors on the TX600 V2 and above can be changed in minutes with only a screwdriver and without needing a soldering iron. Slide-in universal power supplies on 2U models make replacement a breeze and a truly innovative heatsink design ensures ultra-long life thanks to ingenious airflow. Carefully chosen fans rated with over 10-years life at 120°F are another sign of BW Broadcast's commitment to service life.
Advanced Remote Control
An Ethernet connection on every transmitter allows remote control from any device – desktop, tablet or mobile. Intelligent alarms and email alerts ensure busy engineers can manage their stations with minimal intervention. A real time clock and comprehensive logging is available for those who like to see more detailed status. The high resolution OLED display for metering processing also makes setup simple. Experienced engineers will love how much control they have at their fingertips.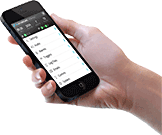 As well as FM transmitters, Southern Broadcast can supply a wide range of complimentary equipment including antennas and terminated RF cable. If you are starting a new station we would love to design and build a state-of-the-art IP audio on-air studio to make sure you are making the most of the latest broadcast technology.
Looking for an FM transmitter?
Give us a call for a demonstration
Contact us